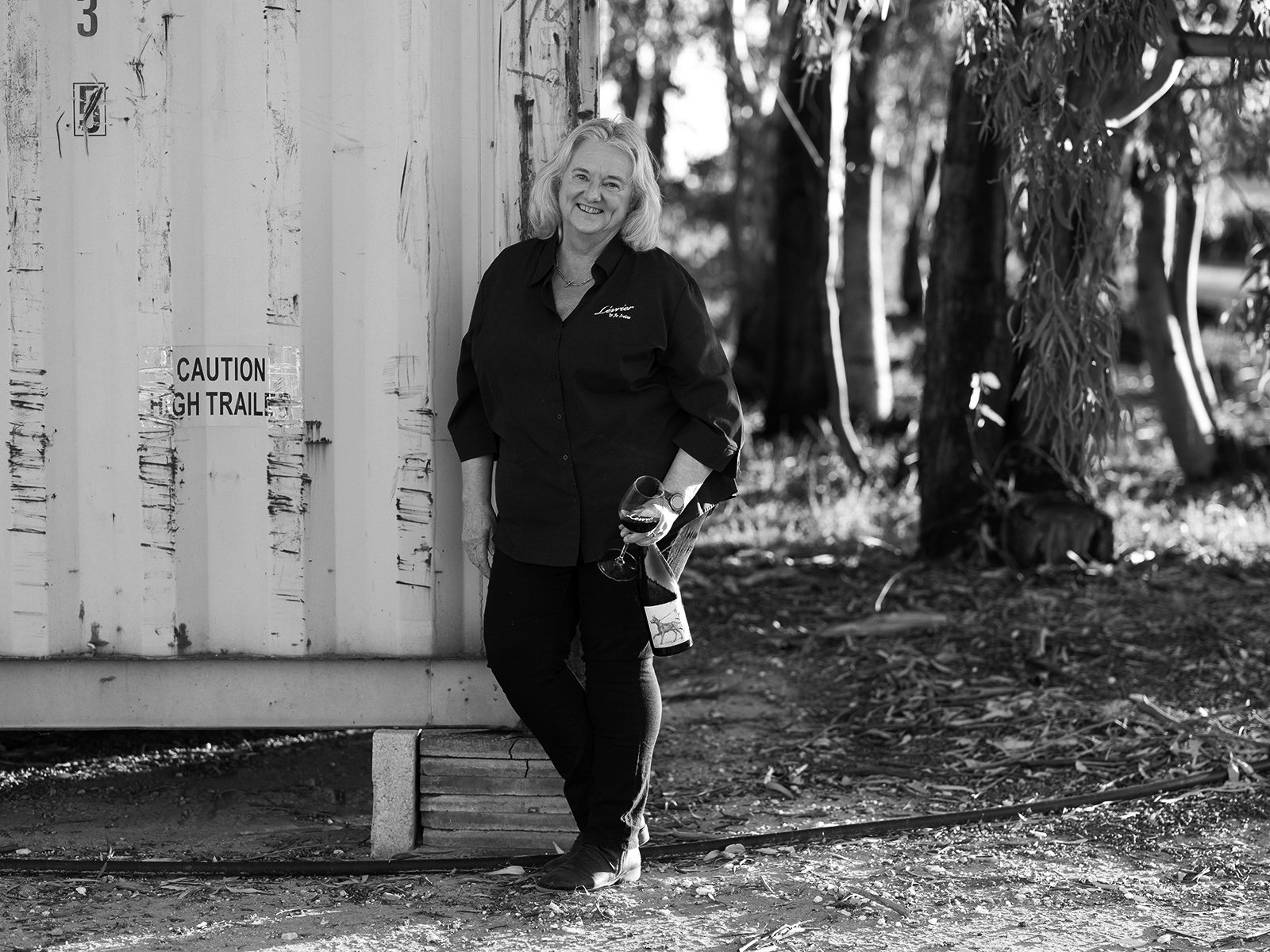 BAROSSA VALLEY
The Barossa is a paradox. It is probably the best-known wine producing region in Australia and, with companies such as Treasury Wine Estates (Penfolds), Accolade and Yalumba all having their head offices in or within reach of the region, is destined to remain so. But that is only part of the story. Barossa as a region is responsible for producing less than 10% of the Australian annual wine harvest.
Located less than an hour drive north of Adelaide, the Barossa can draw direct comparisons to its peer regions of Sonoma and Napa (an hour north of San Francisco) and Stellenbosch (less than an hour north-east of Cape Town). The region runs on a 30-kilometre north-south axis, with the Barossa Valley Highway serving as its central spine. Sub-regions include Rowland Flat, Nuriootpa, Seppeltsfield, Lyndoch, Tanunda and Angaston.
In an era when cool climate viticulture has become fashionable, the Barossa with its perception of overly alcoholic wines has become a little passé of late. Whilst winters are cold, spring is usually mild but wet, the issue has always been with the very hot weather that can arrive from central Australia during the height of summer.
Soil type is mostly brown, loamy sand and clay, suited to moderately fertile viticulture. The heat and low summer rainfall are generally the reasons why, unless one has access to drip-irrigation, vines are pruned hard to reduce stress and restrict yields.
Shiraz is seen as the premium grape of the region, primarily due to the reputation of the likes of Penfolds 'Grange' which although might be vinified in the valley is not exclusively from Barossa fruit. That, and the fact that the region has been growing the variety (and still has Ancestral Vines to prove it) since the first half of the 18th Century.
Cabernet Sauvignon follows on behind, although it is often blended with grapes from other regions. The Cabernet boom existed during the 1970s and 1980s, somewhat to the detriment of old bush vine Shiraz, Grenache and Mataro, when many ancient plantings were lost.
Chardonnay is still regarded as an 'orphan' here and, where it does exist, is likely to become part of a multi-regional blend. Old vine Semillon continues to be grown but remains a hard-sell commercially, and often over-looked with consumer preference going to examples from the Hunter.
JO IRVINE
Joanne Irvine owns her own boutique contract winemaking company called 'Wine Wise', operating out of a purpose-built cellar just to the north of the town of Nuriootpa.
Jo would tell you that she started making wine at the age of seven, running around with her father, Jim (known in these parts as 'Mr Merlot'), learning how to taste before heading off to boarding school at the age of twelve. Despite being born into a winemaking family, it was not Jo's primary career choice, instead working as a theatre nurse until, in 1993, being hit by a mid-life crisis.
Turning 35, Jo decided to go back to college to study for an oenology degree and began travelling to gain more experience. This included making wine in the USA. On her return, she started her own consulting business and joined up with Jim, making wine for his eponymously named winery. Her father elected to sell his business off in 2014, allowing Jo to follow her dream of developing her own brand.
Lévrier Wines was born in 2017. Greyhounds (lévrier in French) have been part of her life since rescuing an abandoned and injured greyhound from the roadside on a drive back from the Riverland. They have become her passion and supports the ex-racing Greyhound Adoption Programme.
***
There are two distinct ranges: Mosaic, aims to combine fine wine with fine art and history, using ancient mosaics of dogs on the labels. Each wine is named in honour of a famous hound: Sorter, Cavall, Argos, Anubis and Peritas.
Anubis was the Egyptian God of the Dead and is represented as a man with a greyhound's head. Depicted as a protector of graves, his role was to usher the souls of the dead safely into the afterlife.
Argos is featured in Homer's 'The Odyssey', dating back to 800 BC. It tells the tale of a faithful greyhound waiting for his master some twenty years after returning from fighting with the Trojans.
During the battle with Greeks in 432-404 B.C., the Corinthians used greyhounds to protect their city by boxing them at the seashore to warn of any impending invasion.  On one occasion during the night the Greeks came ashore whilst the Garrison were asleep.  One greyhound named Sorter fled to the town to give warning and roused the soldiers to battle, thus saving the town.  The grateful townsfolk erected an engraved monument in her honour.
The Greek warrior, Alexander the Great (356-323 BC) used greyhounds during his military campaigns. During one battle his favourite greyhound, Peritas, fought off an elephant. Alexander was so impressed at the faithfulness and bravery of the hound that he ordered a state funeral for his friend and had a city named after him.
King Arthur's dog, Cavall, was said to have left his pawprint in a stone while he and Arthur were hunting boars in Wales. People would come and take the stone as a souvenir, but the next day it would return to its rightful position, just as a dog always returns to its master.
The objective of the Mosaic wines is to ensure that they conform to the regional character of the Barossa: full-bodied and full of fruit.
The Art Collection celebrates forgotten varieties of the region: Merlot and Cabernet Franc, with these wines made in a more approachable style. Labels for the 'Art Collection' are courtesy of Elle J Wilson, a UK based artist.
It is also Jo's philosophy only to release her wines when she considers them ready for drinking.
Having lived in Eden Valley, Jo understands more than most of the vineyards in this part of the Barossa. The higher elevation offers a cooler climate, so there is generally a little less alcohol in the resulting wines, with a little more elegance.
Apart from Lévrier, Jo continues her business of contract winemaking and has around thirteen clients. These are generally small-batch, high-value wines from grapes sourced from the Clare and Eden Valley's and as far away as Coonawarra and Kangaroo Island. In addition, there are a few additional larger customers who operate out of their own facilities.
The winery was constructed between 2010 and 2016 and has a 500-tonne capacity, with around 10% of total production dedicated to the Lévrier brand.
Jo is no fan of American oak, the exception being around 10% used in the Peritas Zinfandel, otherwise everything is French and sourced from five different forests. The Mosaic reds see around 30% to 60% new wood.
ART SERIES:
CABERNET FRANC 2020 BAROSSA VALLEY
From grapes sourced from Lyndoch and as such a single vineyard bottling. The 2018 and 2019 vintages were incorporated into a Bordeaux blend (below).
MERLOT 2018 BAROSSA VALLEY
Grapes sourced from the Ward and Kraft families. Grown on stony/gravel soils and late to ripen. The wine spends a minimum of two years in old French oak.
MERLOT/CABERNET SAUVIGNON/CABERNET FRANC 2018 BAROSSA VALLEY
This is an equal split of the three varieties. The Cabernet Sauvignon is from Tanunda sourced fruit, the Merlot from Menglers Hill (the highest point between Eden and Barossa) and the Cabernet Franc from Lyndoch. Aged in fourth fill French oak.
MOSAIC RANGE:
'CAVALL' MERLOT 2018 BAROSSA VALLEY
A very small single vineyard of old (45 plus years), dryland farmed Merlot grown in Vine Vale, close to Tanunda. Yields are low as the grapes struggle on the sandy soils. They are more often being blended into the Art Series Merlot. Jo went to school with the grower. The 2018 saw 60% new French oak.
'ARGOS' SHIRAZ 2016 EDEN VALLEY
Sourced from a cool vineyard site at 500 metres elevation. This is the only Eden Valley wine in the portfolio.
'ANUBIS' CABERNET SAUVIGNON 2016 BAROSSA VALLEY
From a single vineyard site in Tanunda. The 2016 is considered a cooler vintage in the Barossa.
'PERITAS' ZINFANDEL 2017 BAROSSA VALLEY
This is from a single vineyard in Lyndoch. This is a one-off release since grapes were only purchased for this one vintage. According to Jo, there are less than 30ha of Zinfandel planted in Barossa.