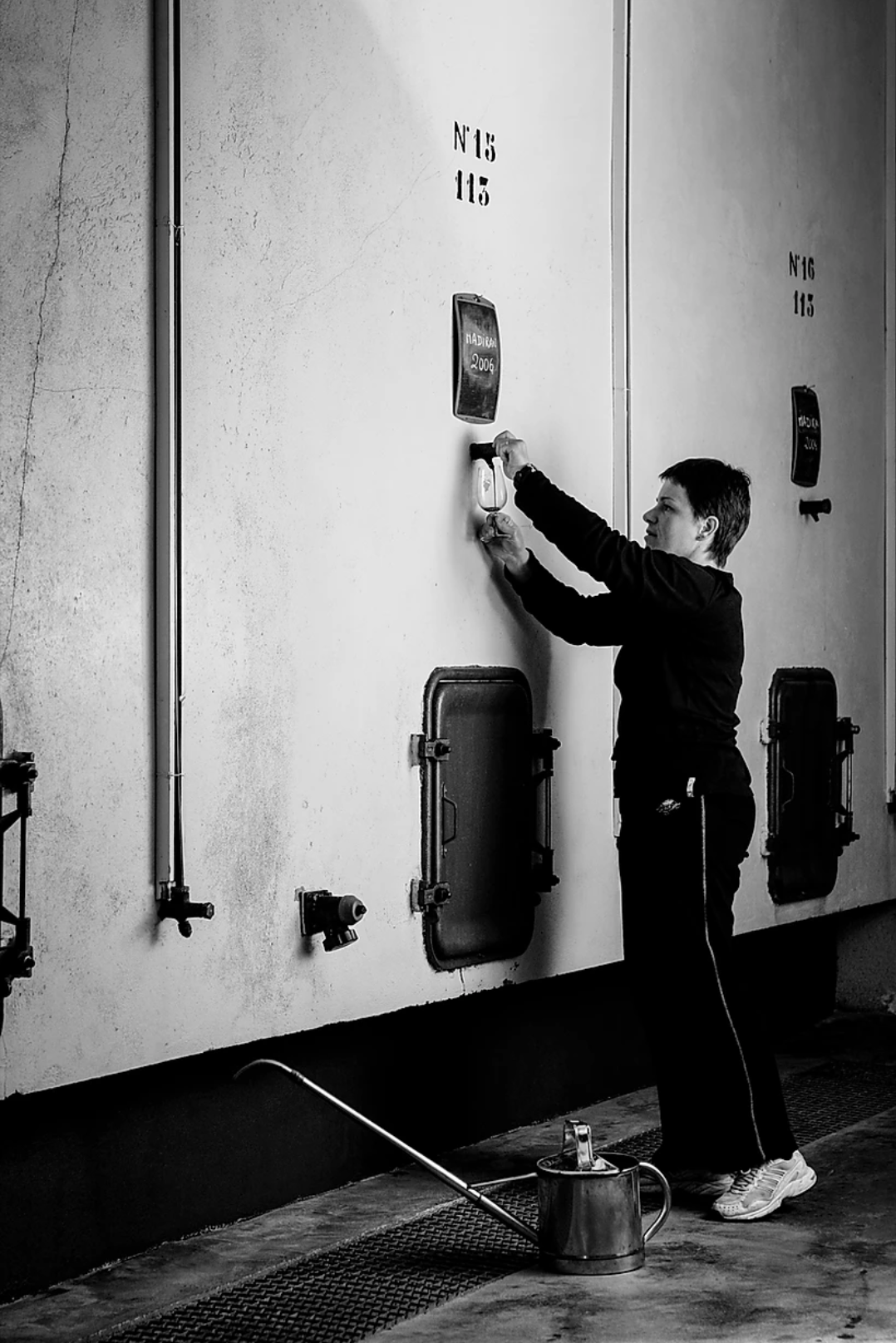 Situated some 40 kilometres north of the towns of Pau and Tarbes, the vineyards of Madiran have existed since Gallo-Roman times but were formalised with the arrival of Benedictine friars who arrived here and established an abbey in the 11th Century.
For a long period of time, they were used during mass, since their fame was broadcast by pilgrims passing through the region on their way to Santiago de Compostela. The appellation allows for four grape varieties: Tannat is the base of the blend (with a legal minimum of 40%) and this is augmented by Cabernet Sauvignon and Cabernet Franc along with the native Fer Servadou.
There is no such thing as white Madiran but, like a pair of overlapping Venn diagrams, the corresponding white wine appellation is Pacherenc de Vic Bilh with practically every grower in Madiran having at least a few rows of Gros and Petit Manseng planted. At just 300 hectares, it remains one of France's most unknown appellations.
Domaine Sergent has been in the Dousseau family since 1902 and they have been bottling their own wine since 1974. Today, the domaine is run by sisters Brigitte and Corinne who took over from their father, Gilbert in 1995. The 17-hectare vineyard sits on a gentle south-facing slope over-looking the Pyrénées, with vines averaging 35 years of age.
The Madiran Tradition is 80% Tannat with addition of both Cabernets. Les Noyers replaces the Elevée en Fûts de Chêne wine, with the 2016 vintage being awarded a coup de coeur in annual Guide Hachette.
The Pacherenc sec is an equal blend of the two Manseng grapes, whilst the doux is produced from 80% Petit Manseng, harvested at the end of October after a period of passerillage. The resulting wine has around 80g/l of residual sugar, balanced by a racy acidity.