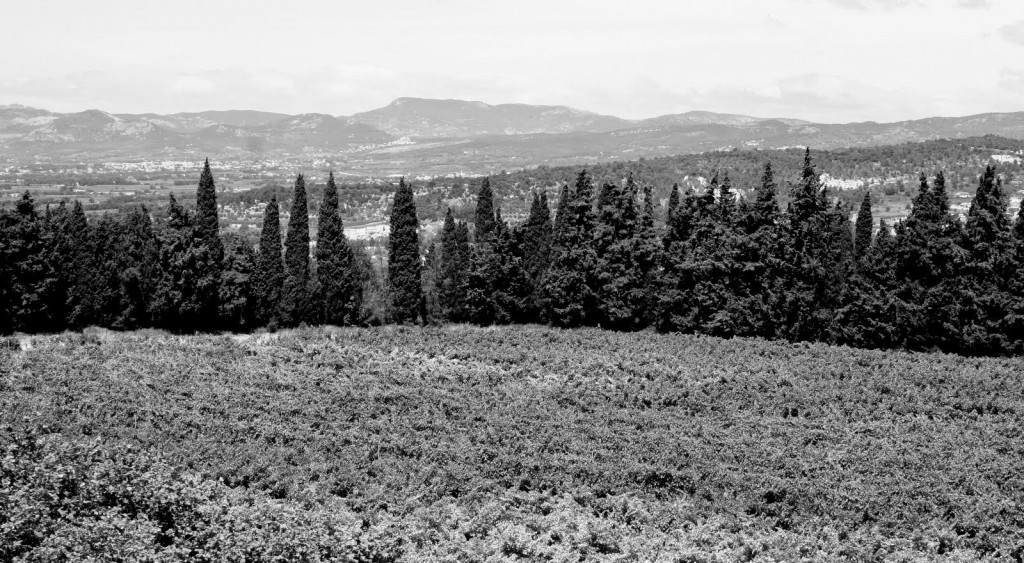 Domaine des Anges is a small hillside estate located above the village of Mormoiron, looking out over a large valley towards Mont Ventoux. On the summit above there is a chapel dedicated to Notre Dame des Anges, the site previously a look-out point for Roman Legions and the Saracens. Without question, vineyards were first established here in the time of the Romans.
It was an Englishman, Malcolm Swan, who purchased the domaine in 1973, helping to establish a lasting reputation in the British market – not just for his own wines – but for what was then, the completely unknown region of the Côtes de Ventoux. I remember visiting here for the first time in 1988, a year before Swan sold the property onto Kilkenny man, Gay McGuinness, who had fallen in love with the region.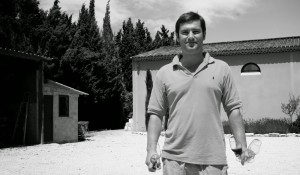 Swan stayed on as winemaker until retiring in 1998, passing the winemaking and management onto a Ciaràn Rooney. Originally from Dublin, Rooney had been raised in South Africa and had elected to study oenology at Stellenbosch University. In 2011, Rooney moved on, and today the domaine is managed by the young and very capable Florent Chave, who worked his apprenticeship at Domaine Brusset in Cairanne before moving to Domaine des Anges to be assistant winemaker to Rooney.
The vineyard extends to 18 hectares of vines and is now widely referenced as possibly the best domaine in the Ventoux appellation.
THE RANGE OF WINES :
White
Ventoux Blanc
A three-way split between Bourboulenc, Grenache Blanc and Roussanne. Raised in tank and aged on the lees for three months for added complexity.                      
Ventoux Blanc 'Archange'
From an old parcel of Roussanne, the wine is barrel fermented, with production limited to around 120 cases a year.
Red
Ventoux Rouge
Raised in a combination of concrete and stainless steel tanks, the blend is an equal split between Syrah and Grenache.           
Ventoux Rouge 'Archange'
The old vine Syrah cuvee is blended with 10% Grenache and aged in small oak.
Ventoux Rouge 'Séraphin'
Not released every year, this wine is produced from a parcel of 50 year old Grenache grown on clay and loess soils. Due to the natural oxidative nature of Grenache, the wine is raised in a small fibre-glass tank and yields around 150 cases of wine per release.
IGP de Vaucluse Cabernet Sauvignon
This is something of a curiosity, but it comes from 40 year old Cabernet Sauvignon. It's more than just a novelty though since the resulting wine is very credible and not at all expensive. With yields reducing as the vines get older, its days might be numbered, as according to both Gay and Florent, it's not financially viable as it stands. It reminds me of a minor Trevallon.