Dreyfus Ashby have, until now, steered clear of Bordeaux as a region. There are other importers out there who can do a much better job than us.  Apart from that, I find Bordeaux and the way that it operates as somewhat soulless. At the top end, it can become little more than a trading commodity, held in the hands of faceless, international corporations.
However, we do recognise that not all of Bordeaux is the 'flash' Premier League, there are minor division players operating too. These offer us, at least, some sense of authenticity, where the concept of being a vigneron has not been lost.
The Right Bank, centred around the town of Libourne, once considered an English outpost during the Middle Ages, has somewhat caught up with the big money corporate world of the Médoc. Yet, despite their relatively newly found wealth, these châteaux are at least mostly still owned and operated by resident proprietors.
So, when we were approached by one highly respected Libournais family to enter a partnership with them, we came to the discussion with an open mind. It helped, somewhat, that the producer in question was an old Richards Walford supplier and an unfortunate early casualty of the RW/FMV amalgamation.
Jean-Louis Trocard
Vignerons depuis 1620 ensures that the Trocard family are certainly one of, if not the oldest vine growers in the Gironde. Originally from Fronsac, they migrated to Saint-Émilion after the marriage of André Trocard to Thérèse Renard in 1918. With the wedding dowry came 20 hectares of vines in Les Artigues-de-Lussac and Saint-Émilion.
André worked the land himself, with the help of his wife and one ouvrier. After the Second World War, the family firm was handed onto Jean, the son of André and Thérèse. Jean's own son, Jean-Louis (after whom the modern day business takes its name), took over in 1976 and, by 1982, the family had a total of 50 hectares under their ownership.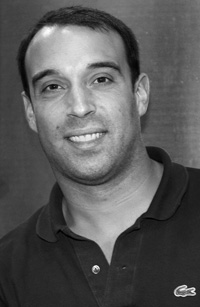 Today, the firm is run by Jean-Louis and Elizabeth's eldest son, Benoît. He joined his parents in 2002, after finishing business studies in Reims and working harvests in the Yarra Valley in the early 2000s. He qualified as an oenologist in his own right in 2003. He now represents the 15th generation of the famille Trocard in the region.
Jean-Louis would claim to a vigneron, rather than a négociant. They make wine from their own vineyards and they sell it directly. There are now 14 properties, with 100 hectares of vines, covering 6 separate appellations, all of which are located on Bordeaux's Right Bank. They also now employ 28 staff.   Most of these properties are 'virtual' châteaux, since no bricks and mortar exist, with the wines vinified at a central cellar in Les Artigues-de-Lussac.
In 2002, Benoît also set up a new property in Saint-Émilion, christened Clos Dubreuil, with a dedicated cellar erected in 2014. The initial 1.4 hectares of vines located to the east of the town, has since grown to 6.5 hectares. It is currently designated 'Grand Cru' and Benoît is applying for 'Grand Cru Classé' status, in the once-a-decade review, that is set to take place in 2022.
Wines and Properties
'Garagista' Malbec
There were over 5,000 hectares of 'Pressac', the local name for Malbec, planted in the Gironde in the 1960s. Today, there are less than 900 hectares.
This single hectare of 50 year old vines was planted by Jean-Louis Trocard on the gravel and iron-rich soils in Les Artigues-de-Lussac. The wine is fermented and aged in stainless steel, with an annual production of around 6,000 bottles.
Rouge de Trocard, Bordeaux Rouge
This Merlot-based generic red comes from 15 hectares of vines located around Les Artigues-de Lussac. The wine spends 12 months ageing in vat with further maturation in bottle before release.
Château Croix de Rambeau, Lussac-Saint-Émilion
Lussac-Saint-Émilion was defined as an appellation in 1936 and is the most northerly of the four satellite communes of Saint-Émilion. The vineyards extend to 1,440 hectares, with some 95 independent, wine producers registered.  There is one large co-operative which alone accounts for over one-third of the total output. The best sites are on south-east facing clay and limestone slopes, which resemble the Côtes of St-Émilion. Beyond, there sits a sandy-clay plateau, with a further area of clay and silt found at the foot of the slopes.
Croix de Rambeau is a 6.5 hectare lieu-dit located on the red clay soils of the plateau. It was acquired in the 1940s by Jean-Louis Trocard and is planted with 90% Merlot and 10% Cabernet Franc. The wine spends 14 months in oak, 30% of which are new. Production averages 35,000 bottles per vintage.
Château Franc la Rose, Saint-Émilion Grand Cru
There are apparently over 200 properties in Saint-Émilion who can claim 'Grand Cru' status.  The term has very little legal definition and does not relate to the original 1954/5 classification of Grand Cru, leaving most observers cynical about the validity of its very existence.
The appellation itself was formalised in 1936 and, in general, covers vineyards on the rocky clay and limestone hillsides, knows as the Côtes, which surround the town on three sides. Here, the standard blend is around two-thirds Merlot to one-third Cabernet Franc. To the west lies the graves, a sandy-gravel plateau with a further dominance of Merlot, which is said to produce more powerful wines.
Franc la Rose was originally a 1.5 hectare parcel in Saint-Christophe des Bardes purchased by the Trocard family in 1995. A further 2 hectares were added in 1999 and it now accounts for a total of 6 hectares of vines. It is planted to 75% Merlot and 25% Cabernet Franc, with an average vine age of forty years. The wine itself is vinified in Les Artigues-de-Lussac and spends 18 months in 60% new oak. Annual production averages 35,000 bottles.
Château La Croix des Moines, Lalande de Pomerol
Lalande de Pomerol also originates from 1936. The story goes that producers declined to be included in the then, lesser-known Pomerol appellation, in preference to creating their own. The vineyards are a natural northern extension of the plateau of Pomerol, divided solely by an insignificant stream, La Barbanne. Centred on the communes of Néac and Lalande de Pomerol, the appellation encompasses a total of 1,130 hectares. The appellation of Lalande de Pomerol, like its neighbour, is dissected by the old N89 Route Nacionale. To the west of the road is a sandy plain which is said to produce quicker maturing wines.
More recently, along with some outside investors, several of the wealthier producers of Pomerol and Saint-Émilion have bridged La Barbanne to buy land here, thus raising the profile of this once rustic backwater of Bordeaux.
The 18 hectares that make up La Croix des Moines are located next to the church in the commune of Lalande de Pomerol. The vineyard was acquired by the Trocard family in 1976. It is planted to 80% Merlot, with the balance being equal proportions of the two Cabernet's. Vinification takes place in Les Artigues-de- Lussac where the wine enjoys 14 months in 25% new oak.
Château Porte Chic, Pomerol
Pomerol is more a collection of tiny hamlets than a single village. As a place, it certainly lacks the charm of its famous neighbour. The vineyards are something of a natural extension of the graves plain that stretches west of Saint-Émilion.  As the name might suggest, it is a mixture of gravel, clay and sand with a hard iron-rich base known locally as crasse de fer. At 785 hectares, it is the smallest of the principal regions of Bordeaux; less than the size of Margaux.
Porte Chic is located on the plateau of Pomerol where Château Cantereau once stood, which is now in ruin. It is also the site of an old horseracing track, which helps to explain the equestrian label. The modest 2 hectare vineyard was acquired in 2010 and is planted with 70% Merlot, 20% Cabernet Franc and 5% Cabernet Sauvignon. Benoît eventually plans to build a small winery on the site. Until then, the wines are vinified in Les Artigues-de-Lussac and aged in new oak for 18 months.
Clos de la Vieille Eglise, Pomerol
This vineyard has been in the Trocard family since 1830. Its 1.5 hectares were once part of the L'Eglise Clinet, located next to the village cemetery and on the site of an old church, in what is referred to as the 'golden crescent' of Pomerol. Located on soils of clay and gravel, the 45 year old vines are planted with 70% Merlot and 30% Cabernet Franc. The resulting wine spends 20 months in new oak.