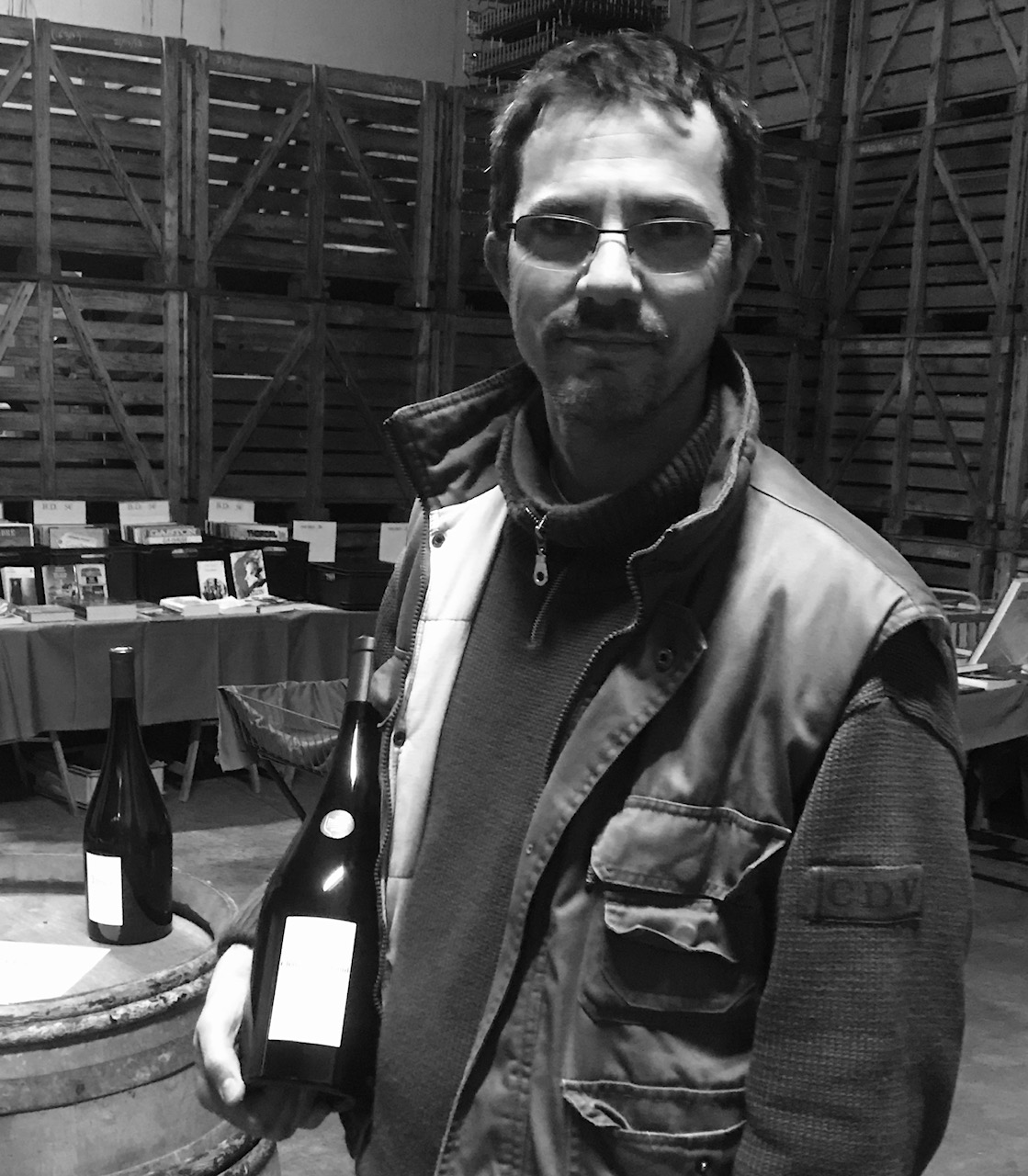 An engineer by trade and respected amateur cyclist and athlete, Edouard Massart re-located from his home in Burgundy to take over from a retiring vigneron in 2011. Having worked for what was then the Domaine Clair Moreau, Edouard took charge of the business in 2013, changing the name to Le Jardin d'Edouard in 2016. Today, he farms 17 hectares of site-specific Muscadet, centred on the lesser known Cru of Château Thébaud. Of the vines he inherited, the average age is a respectable 50 years.
Edouard will tell you he doesn't make 'entry level' Muscadet, with the domaine concentrating on extended lees ageing, which gives him a different proposition to his peers in the region.
The range is extensive, and we have decided to concentrate on a limited number of aged and age-worthy wines.
The 2014 Château Thébaud spent 36 months on lees. The wine is powerful, saline and very long.
The Clos de la Vieille Chaussée comes from granitic soils, with the 2015 vintage spending 30 months on the lees. The same wine will be bottled under the new Clisson cru name from the 2017 vintage.
As part of the 2013 sale, Edouard inherited wine still in tank, some of which he elected to blend to create a non-vintage cuvée. Trésor is a multi-vintage wine which originates from the 2009 harvest but also includes 2010, 2011, 2012 and 2014. The 2011 component went through malo and the 2014 was aged in oak. Bottled in 2016, it offers a different interpretation of Muscadet. The intention is to continue with this under a solera-styled system.