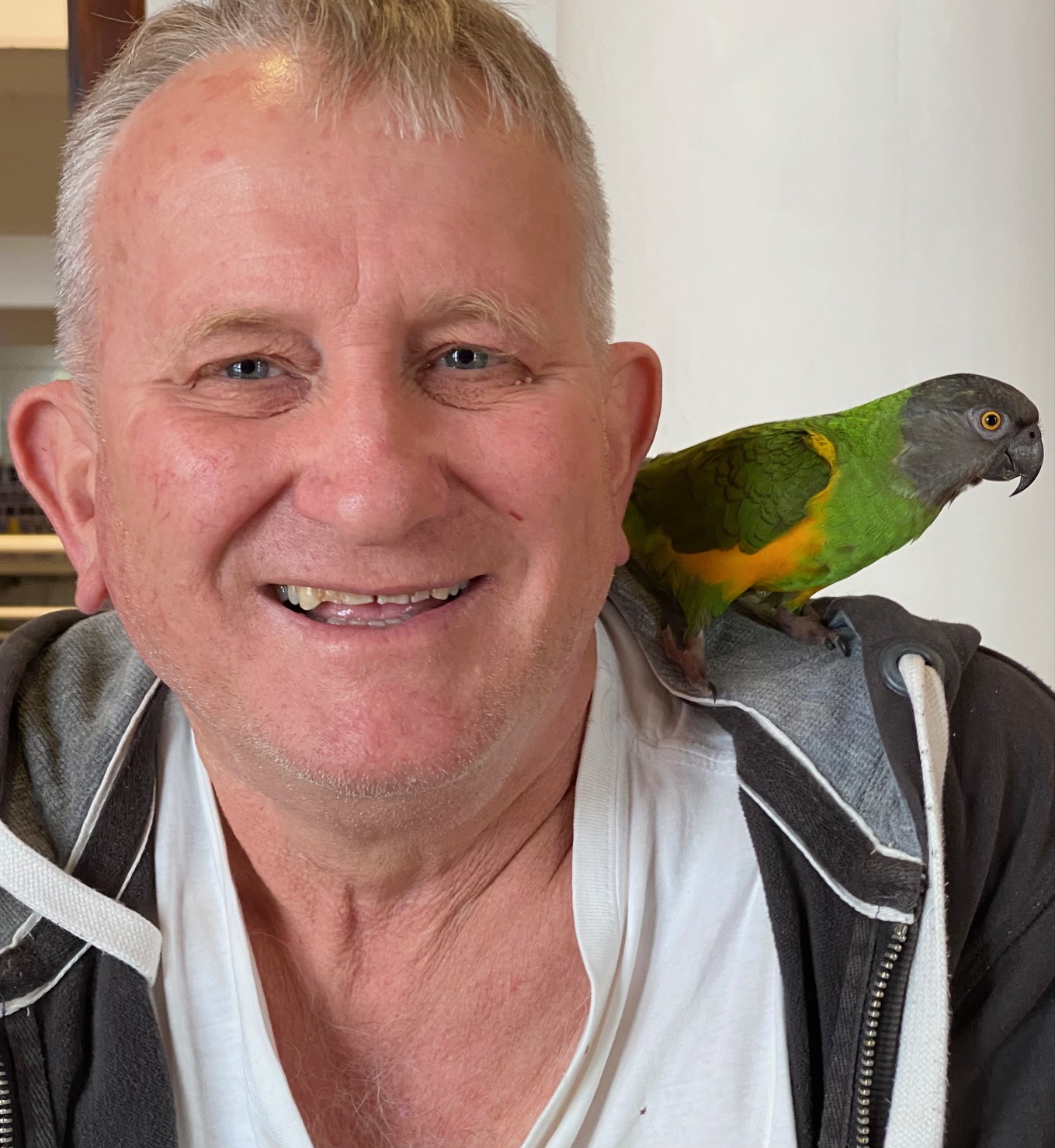 'The distance between insanity and genius is measured only by success'
If that quote could be applied to just one winemaker, it would be André van Rensburg.
The madman image has stuck with him for nearly thirty years. Frequently misunderstood, some might say that he suffers a personality disorder, particularly when, in conversation, expletives abound. Opinionated in the extreme, he remains, without exception, respected by his peers.
Success can be measured by the countless local and international awards he has enjoyed during his already long and distinguished career.
My first encounter with the relatively unknown André was in 1995. Even then, the winemaking genius was apparent. We became good friends. Our long-standing relationship is a tale of two ill-matched individuals: the outspoken rock spider and the quiet English rooieneeke. The quintessential odd couple. Over the last three decades, I've come to understand that André is the greatest winemaker in the world. It's something he reminds me of every time we meet.
For those of you unaware of Andre's background, he has been the winemaker at Vergelegen in Stellenbosch since 1998. The farm is owned by Anglo American, whose primary business is mining. It is Anglo's policy that all employees are obliged to retire on their 60th birthday. It's a condition that Andre has been aware of since start, but it was clearly not his intention to retire from making wine, hence the launch of these two wines, both sourced, from some of the best sites on the Vergelegen farm.
***
This first white wine to be released is produced from what is without doubt AvR's signature white grape variety: Sauvignon Blanc. Be sure to note that this is no facile poolside quaffer. It's a serious barrel-fermented complex example, supported by a small proportion of Semillon. Approachable now, it would benefit from further maturation and should still be drinking well into the next decade.
***
This first red wine to be release is produced from what is without doubt AvR's signature two red grape varieties: Cabernet Sauvignon, Merlot, with the addition of Cabernet Franc, Malbec and Petit Verdot. The wine enjoyed 18 months in French oak barriques, half of them new. Approachable on release, expect this to drink well into the next decade.