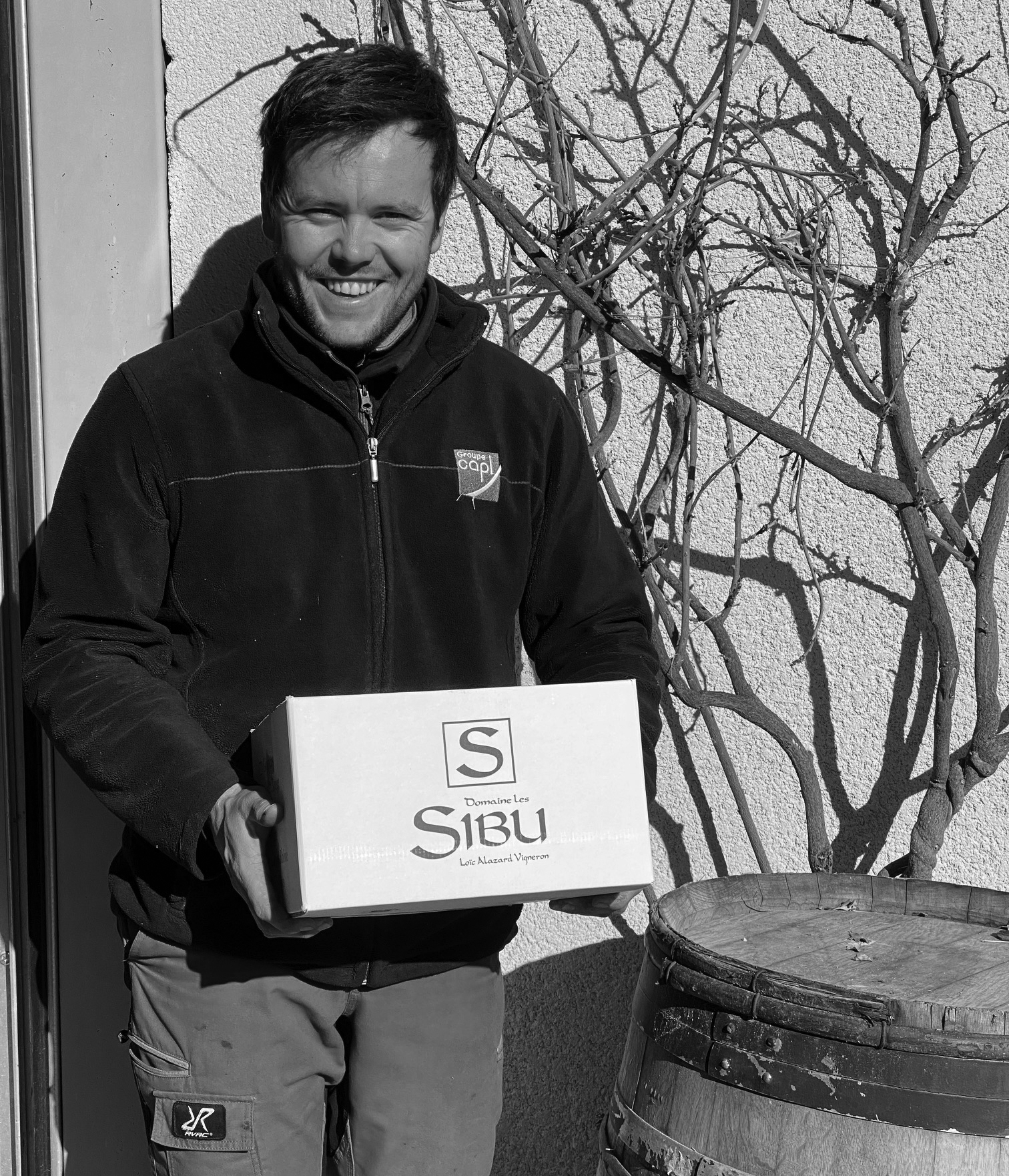 Sablet is a small appellation sandwiched between Gigondas to the south and Séguret to the north. Currently classified as one of the Côtes du Rhône Villages, its syndicat is currently busy lobbying the INAO for promotion to cru status.  Unusually, Sablet is responsible for a relatively large percentage of white wine which, given the raised altitude offer a freshness lacking elsewhere in the Southern Rhône.
Loïc Alazard only bottled his first wine in 2015, but already his white and red Sablet's are among the most impressive in the appellation. Historically members of the local co-operative, Loïc did a series of stages in France and New Zealand before returning to Sablet to set up the family winery. He now farms 21 hectares, most of which are in Sablet but has also recently invested in both Gigondas and Vacqueyras. As Rhône expert, Matt Walls states, this domaine is 'one to watch'.
The Sablet blanc is a blend of 70% Clairette and 30% Grenache Blanc, vinified separately in a combination of stainless steel and barrel, then blended immediately prior to bottling. The Sablet rouge is an assemblage of 40% Grenache, 40% Syrah with 10% each of Carignan and Mourvèdre. The majority of the wine is vinified in concrete tanks, with 15% raised in old barrels. The Gigondas is made up of 70% Grenache and 30% Mourvèdre.