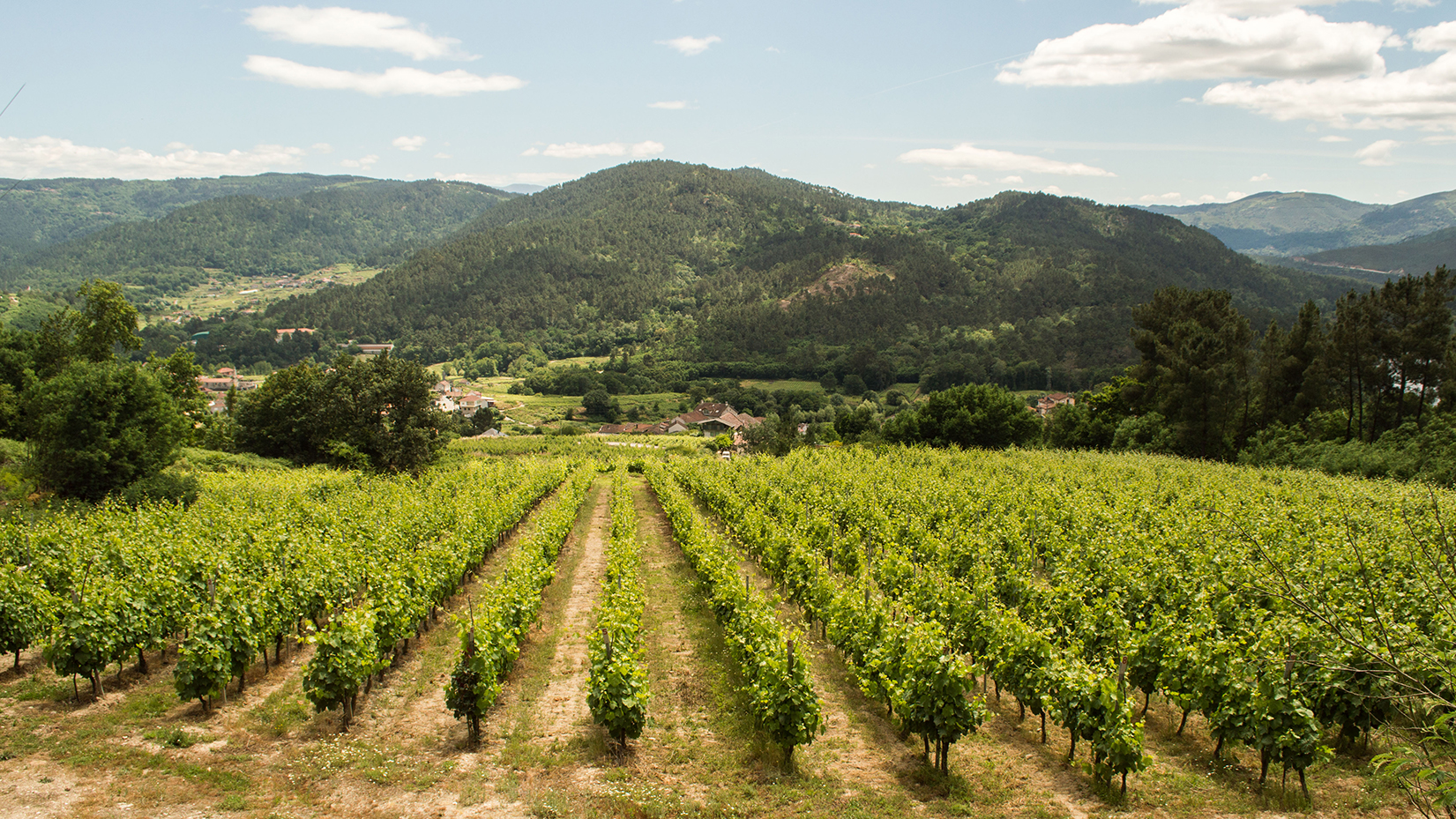 Located one hour inland from the city of Vigo on Spain's west coast and just a 30 minute drive north of the Portuguese border, are the two valleys of San Vicente and San Mauro. Here, spread over 16 small parcels, each enjoying differing micro-climates and terroir, lie two hectares of vineyards under the care of full-time viticulturalist, José (aka Pepe) Estévez.
It was Pepe's father, José senior, who started to make wine in 1940, selling part of the production off in bulk to brokers, but keeping a little for himself. Gradually, Pepe started to take control, modernising the cellar, adding the newest of equipment and refining the winemaking process. Today, he continues his work with the help of his son, Mauro, to produce between 10,000 and 12,000 bottles of wine per year.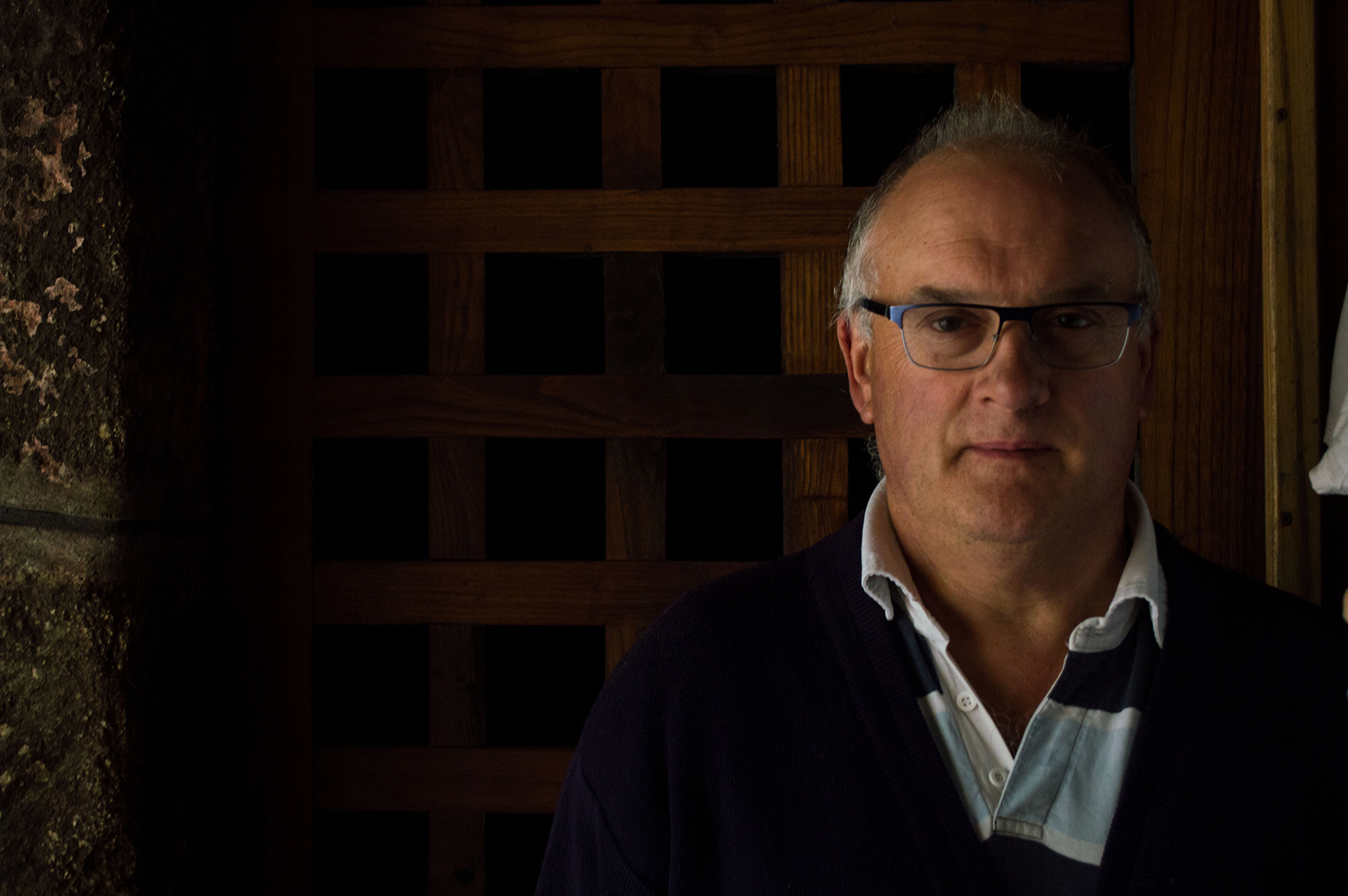 The three largest of the 16 plots; Galiana, Sequerio and La Tapada contribute the nuances associated with their wines. All are located on the slopes above the river Arnoia. Well exposed to sunny and breezy conditions, and combined with the best granite and clay soils, these sites are unbeatable in the area for the growing of grapes.
The varieties grown here are both numerous and typical of the region: Treixadura, Loureira, Godello, Albariño and Lado.
Only two wines are produced: Mauro Estévez, which accounts for over 90% of the production and combines all the stated grape varieties. This is a benchmark Ribeiro in which the influence of the terroir is far more important than any of the five different varieties used to make up the blend.
The second wine, Uxía da Ponte, is produced exclusively from Lado grapes, where the vines are more than 100 years old. As far as the family know, the 700 bottles produced annually is the only monovarietal example in the world to be produced from this special and rare grape.
The winemaking is almost identical for both wines produced. Grapes are manually harvested into 18kg boxes. Once in the winery, the bunches are de-stemmed and the berries macerated under dry ice for three hours before being pressed. Fermentation is carried out under fully controlled temperature in each tank. After fermentation, the wines rest in the tank on their lees for around 7 months.