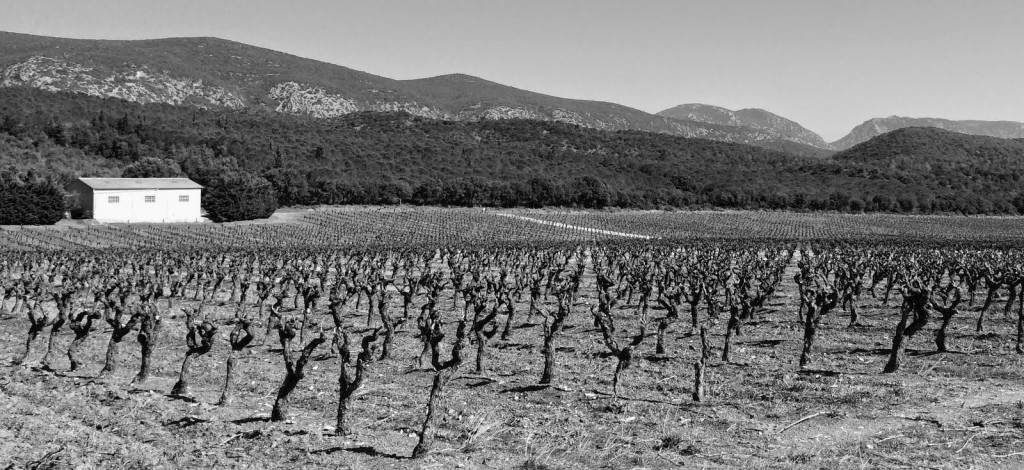 This domaine, located on the edge of Saint Paul de Fenouillet, is owned by the Grier family who are perhaps better known as the proprietors of the Villiera in Stellenbosch.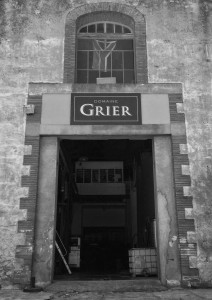 The French connection comes through Jean-Louis Denois, a champenois who has worked closely with the Grier's in the production of their Cap Classique. After moving to Limoux, Jean-Louis recognised (along with a few notable other names) the potential of the Fenouillèdes and convinced Jeff, Simon and Cathy to invest in the region in 2006.
The vineyard totals 22 hectares in size dissected, partly, by the main Perpignan to Foix road. At around 300 metres in altitude, the vines here are not as high as those around the hamlets of Fosse and Saint-Martin, but still enjoy the influence of the cooling easterly winds that blow through this glacial valley.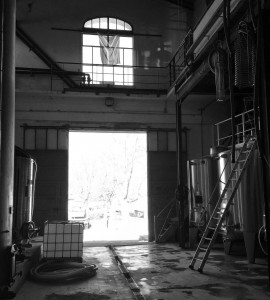 Planted on mostly clay-based soils, the vineyard was established by the then owner, Jean-Michel Peche, in the early 1970s. Originally a member of the local co-operative, Pech erected his own cellar in 1977 and vinified here until selling to the Grier's and he still manages the vineyard on their behalf.
In terms of plantings, this was essentially a red wine domaine with the only white being 4.5 hectares of Maccabeu until the Grier's added a 2 hectare parcel of 30 year old Chardonnay in 2012. The red grapes are the usual suspects: 3 hectares of Syrah, 8 hectares of Carignan, 1.5 hectares of Lladoner Pelut (a downy-leaved variant of Grenache, grown on both sides of the Catalan-side of the Pyrenees) and, probably the most interesting variety here, 1.5 hectares of gobelet-trained old vine Grenache.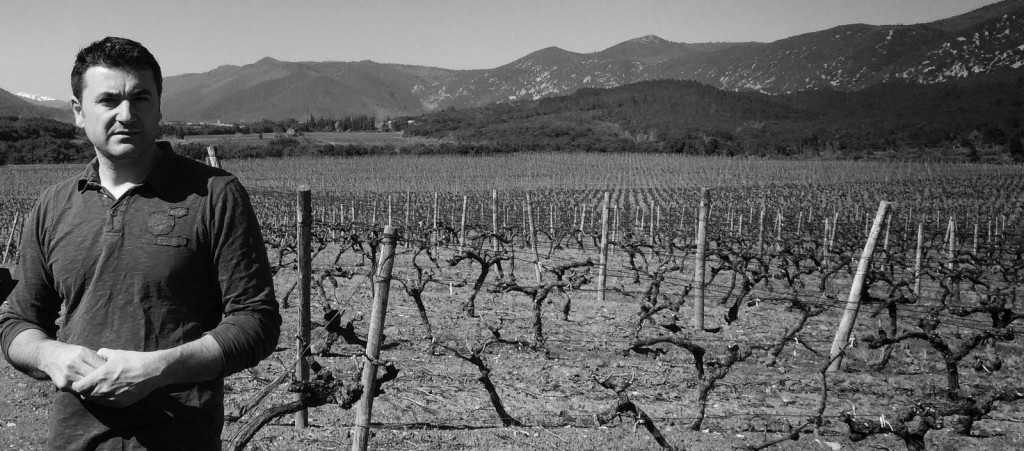 Whilst the Grier's are regular visitors to the domaine, the family enlist the services of Rhône-born oenologist Raphaël Graugnard to run the business. After working at the co-operative in Limoux and at Tautavel, together with a stage at Santa Rita in Chile, Raphaël and his wife, Agnès (also a qualified oenologist) settled here in 2010. He has also since worked a harvest at the 'home' farm in Stellenbosch, itself some ten-times bigger than their Roussillon operation.
With the exception of the grapes used for the production of a bottle-fermented sparkling wine, everything is harvested by machine. Fermentation and ageing take place in stainless steel and fibre-glass tanks.
There are a total of six table wines produced here: a simple dry white, a dry rosé alongside three red blends, with sales of the wines strong in France and, not surprisingly, back in South Africa.
We, however, have decided to concentrate our efforts in the UK on the fourth red; their simple and honest Grenache Noir which is a pure expression of the terroir from where it is sourced. Rich and spicy, but tempered by the influence of prevailing breezes and the relatively high altitude site. Splendidly well packaged too…